Green Friday
The day after Thanksgiving is the undisputed kick-off to the holiday season and one of the biggest shopping days of the year. However, in our family, we choose to spend the day outdoors. We decided to participate in the Green Friday movement a few years ago, and now it has become a tradition.
Green Friday is a counter-movement to Black Friday. It encourages individuals and families to spend the day outdoors rather than shopping. The movement also encourages consumers to be conscious of what they're buying and make more sustainable choices.
One of the biggest players in the Green Friday movement is REI. They close their stores on the Friday after Thanksgiving and do not post to any social media accounts for the entire day. REI always encourages everyone to #optoutside but made waves when they started closing their doors on Black Friday.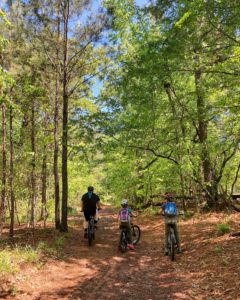 If you'd like to participate in Green Friday this year, here are five ways to do so!
Take a hike or go for a bike ride out at the Bringle Wilderness Trails, around Bringle Lake
Meet up with friends at Bobby Ferguson Park, Grady T. Wallace, or Spring Lake Park
Play frisbee or disc golf at Spring Lake Park
Spend the afternoon downtown – have lunch or dinner downtown and take on the #FBTscavengerhunt challenge
Go Geocaching
Small Business Saturday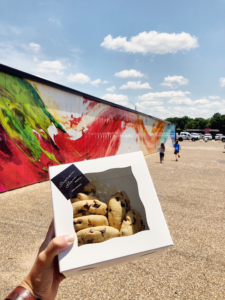 Another one of our favorite ways to be a conscious consumer is to shop local as much as we are able! If you're going to be out and about the weekend after Thanksgiving, consider shopping local. The Saturday after Black Friday is known as Small Business Saturday and it's a great way to give some love to our local businesses.  Here's how we plan on supporting local after Thanksgiving in Texarkana:
Coffee in the morning from Brewsters Coffee
Plant and gift shopping at Southern Garden
Lunch downtown at Pecan Point and grabbing cookies from Graham Slam
Browsing the downtown shops and boutiques
Hot chocolate and coffee to go from Taste and See
Taking in the holiday lights at Season of Lights
It's the kick-off to Christmas and however you choose to spend your weekend after Thanksgiving,  I hope you find time to connect with family and friends, and spread a little love to local businesses.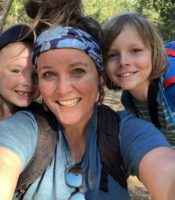 Never afraid of a long drive, Nichole is a homeschooling mom to two and wife to Ryan. Coffee, always, and black please. You can probably find her scheming up their next road trip while hiking in the woods. Experience based learning and good books abound in their homeschool, as they chase the spark of curiosity where it wanders on the road less traveled. See more shenanigans on her Instagram @coleyraeh.