Farmers Bank & Trust Hope Market President, Paul Ball, will retire on June 30, 2020, after twenty years of service with the Bank. Paul started his career in 1978 and retires with more than 42 years in banking. He has held several roles as a lender in Southwest Arkansas. His future plans for retirement include working on his small farm and spending more time with friends, family, and his grandson.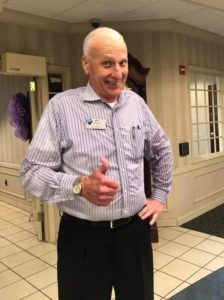 Paul said, "It has been an honor to work in Hope, with so many great fellow employees while serving such an awesome group of very respected customers."
Under Paul's leadership, Farmers Bank & Trust was able to complete the construction of a new main bank located in downtown Hope, AR, and partner with Hempstead County to turn the previous building into a new courthouse location. He is involved within the community of Hope with the local Kiwanis Club and numerous other activities and organizations.
"We congratulate Paul on his well-deserved retirement," Mike Cross, Chief of Staff at Farmers Bank & Trust said. "His leadership has been vital in the success of Farmers Bank & Trust and our ability to serve the Hope, AR community".