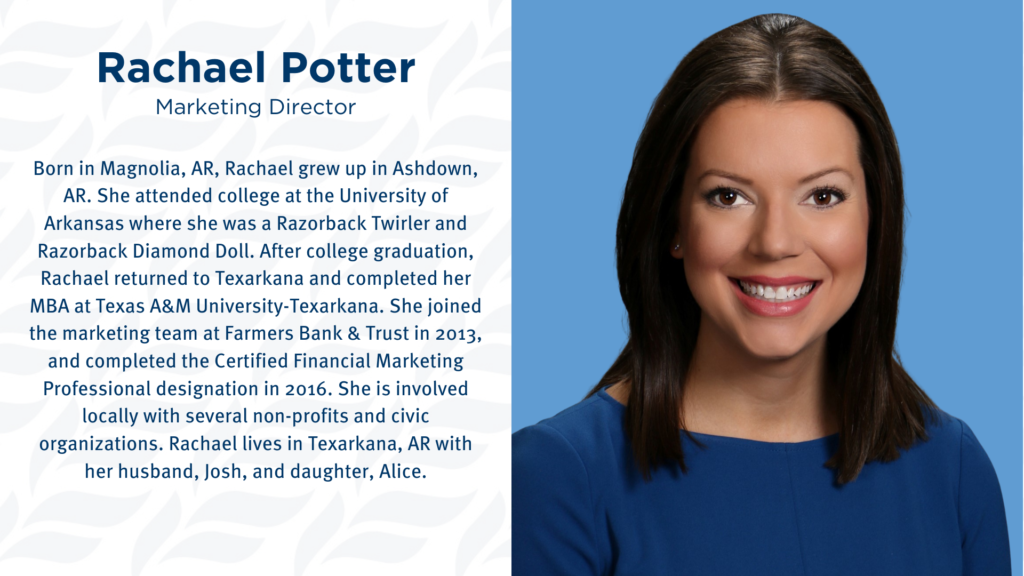 What is your favorite meal?
My grandmother's purple hull peas and Aunt Liz's chocolate chip cookies.
If you could be any animal, what would it be and why?
My sister's dog. He goes to doggy daycare and does art projects.
Where would you go if you were invisible?
The rooms of Buckingham Palace or Kensington Palace that they don't allow the public to tour.
What is your favorite season and why?
Summer! I love being by the pool, lake, or ocean, and my daughter was born during the summer.
What is the best part about your job?
The people I work with! We are able to do amazing things for our communities.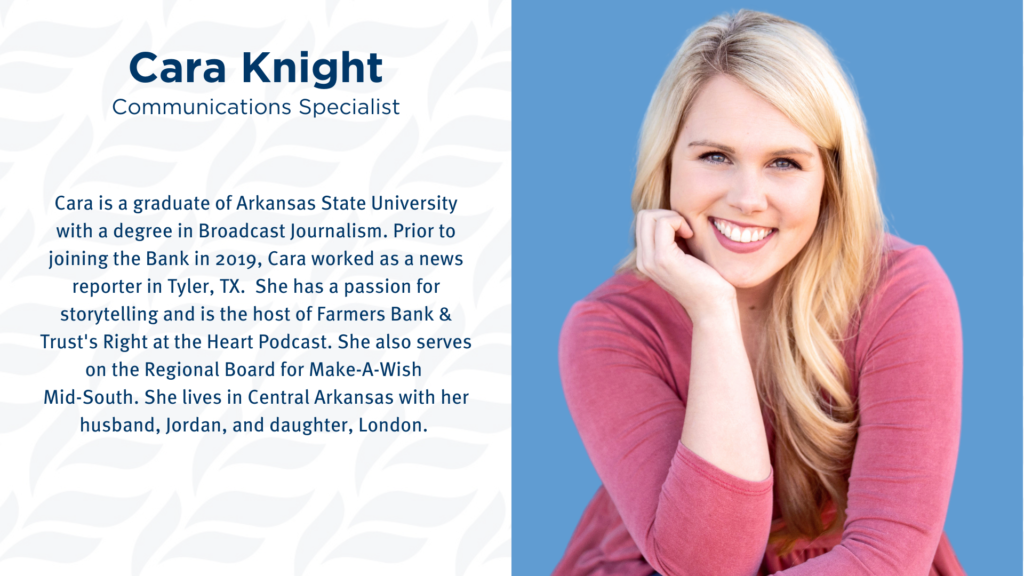 What's your favorite place you've traveled to and why?
My husband and I went to England and Wales for our honeymoon. I've always been fascinated with the Royal Family. I loved the eclectic charm of London and the beautiful countryside of Wales. You can't beat the cream teas with scones and jam!
Describe yourself in 3 words.
Curious, Creative, and Friendly.
What do you feel is the biggest life lesson you have learned so far?
Living an intentional life isn't about perfection.
What's the most embarrassing thing that's ever happened to you?
I visited Kuwait City, Kuwait with Arkansas State University to help establish a broadcast program at a university there. We visited a local market one day, and my pants ripped as I was stepping out of the cab. Needless to say, my drawstring backpack came in handy that day!
Do you have any nicknames? If not now, did you when you were growing up?
Growing up I played softball and my teammates called me Smiley.
---
Need to get in touch with the Farmers Bank & Trust Marketing team? Email marketing@myfarmers.bank!