Have you ever stopped for a photo op at a mural? From the wacky to the wonderful, murals are such a fun way to check out a city and grab some social media-worthy snapshots while you explore. Did you know that downtown Texarkana has almost twenty murals to downtown?! And, that number is growing!
Texarkana has been blessed with talented local artists and community members who have added such fun and beauty to the downtown area.  The addition of murals to the Kress Gap in 2019 and 2020 brought an entire alley of color to explore, created entirely by local community members. The unveiling of "Colors of Life" by Joseph Raymond brought the fun on a grand scale by measuring over 125 feet long and ten feet tall!
Looking for a fun weekend activity?
Stay tuned for Downtown LIVE, held periodically on Friday nights. Several businesses stay open late, including art galleries! Enjoy dinner or drinks at one of the downtown dining establishments while you gallery hop. Along the way, see if you can find all of the murals in our scavenger hunt! Or, head downtown to check out the art market at the 1894 Gallery on Saturdays and snap your selfies with the murals along the way. Stay updated on these events on the Main Street Texarkana Facebook page HERE.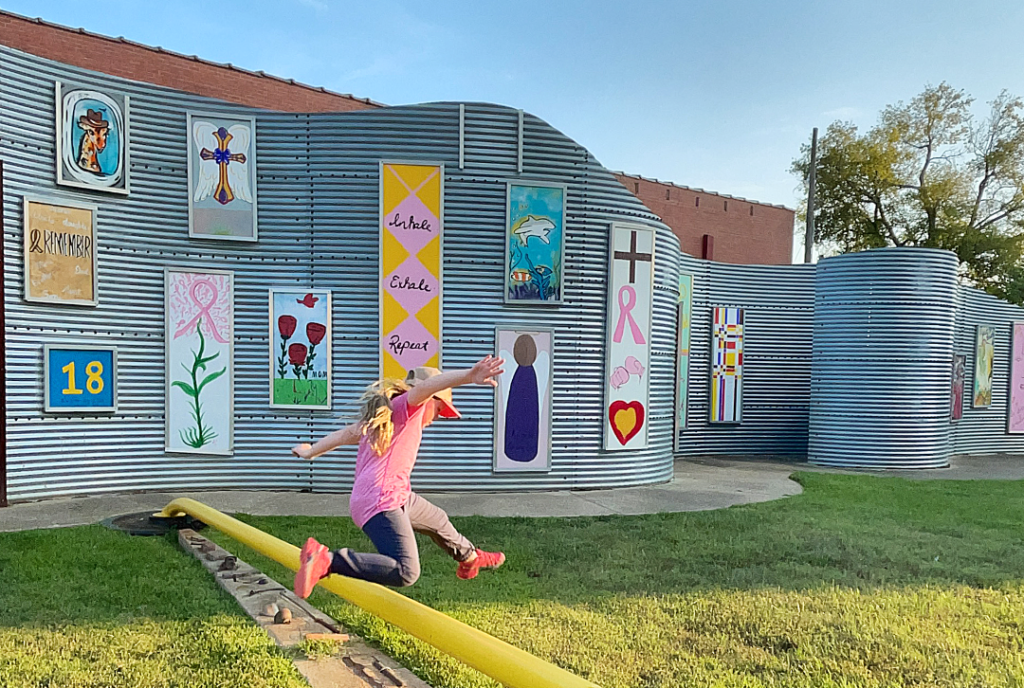 Be sure to look high and low to find all of these murals.
These snapshots would be fun to get in the mail.
This silent film star from Texarkana made it big in Hollywood.
Look low for this green star.
Watch out for monsters in the alley.
This little mouse will fight back.
What lovely window boxes, that bloom all year round.
Make sure you get your mix just right for these sweet treats.
Find your favorite color in these colors of life.
Don't get caught with these intergalactic travelers.
A little bit of nature lets your heart take flight.
Personally, I've always loved a bold graphic.
Let your light shine.
Grab hold but don't let them carry you away.
This community-created art park has something for everyone.
A portrait of a Pulitzer Prize-winning hometown hero.
Can you find them all?! Let us know if you do! Share your post on social media and be sure to tag Farmers Bank and Trust so we can see them. Also use these hashtags #fbtscavengerhunt #txkmuralhunt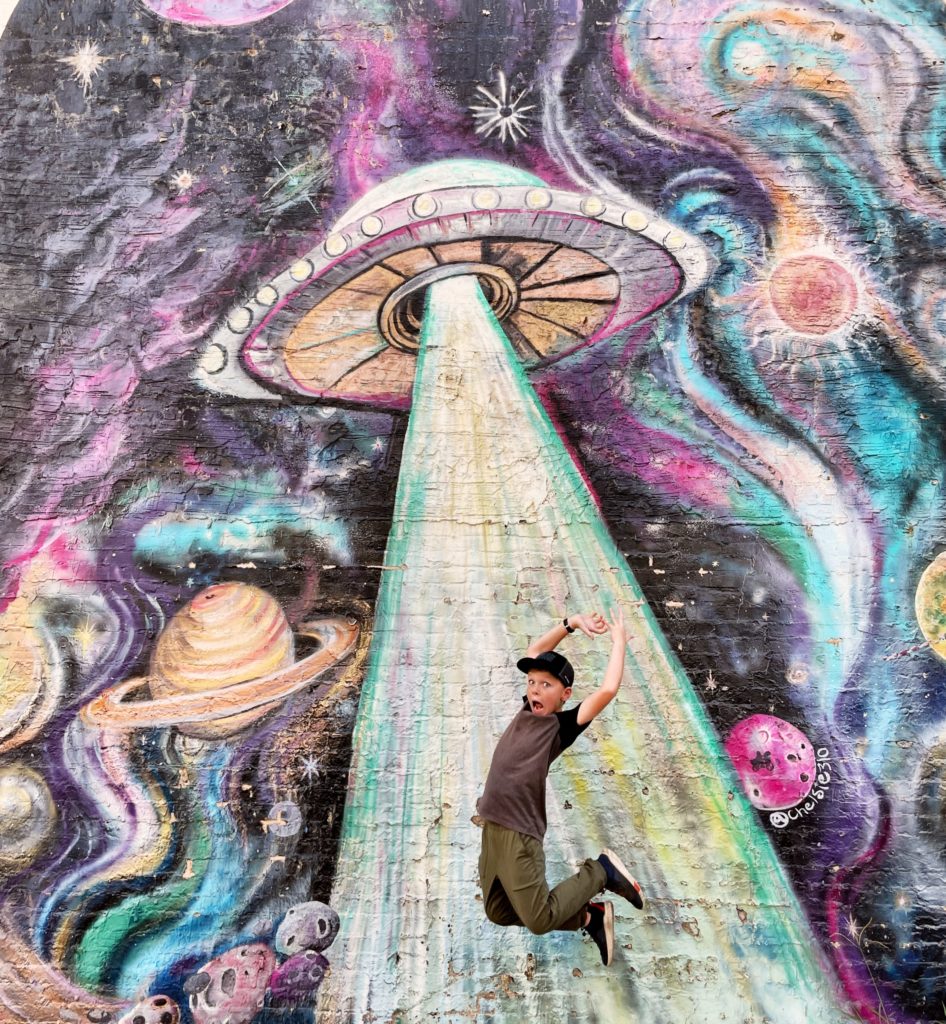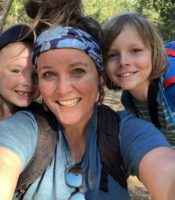 Never afraid of a long drive, Nichole is a homeschooling mom to two and wife to Ryan. Coffee, always, and black please. You can probably find her scheming up their next road trip while hiking in the woods. Experience based learning and good books abound in their homeschool, as they chase the spark of curiosity where it wanders on the road less traveled. See more shenanigans on her Instagram @coleyraeh.